Snow Removal
24/7 Local Snow Plowing & Shoveling Service
Shed the hassle of clearing winter snowfall and ice and book a contract with a prompt and thorough local snow removal company. The professional snow plowing service offered by The Gardener will keep your commercial or residential property safe and accessible during even the worst winter storms.
Canadian winters can be harsh and unpredictable. The Gardener is a local business servicing only your community. That means your Gardener can react quickly to the local weather conditions, 24 hours a day, 7 days a week. The Gardener will even come back to your property after clearing the snow to ensure the municipal snow plow hasn't dumped a mountain of packed ice and snow in your way.
---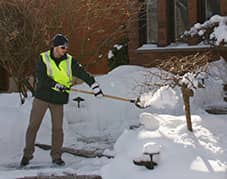 Residential
Having to shovel or get out the snow blower adds stress and sweat to an already busy time of year. Let us take the shovel out of your hand and clear your driveway before it piles up high. You can spend the time you save building snow forts with the kids or tossing snowballs at the neighbours.
---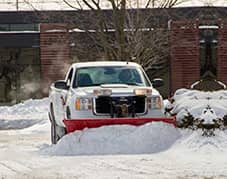 Commercial
It is critical that your parking lots and drives stay clear and free of ice, allowing for safe and easy access for your employees and customers. The Gardener will keep your property up to WSIB standards, and carries commercial liability insurance so you have literally nothing to worry about. We are well known for our professional and reliable commercial property maintenance services that guarantee your business won't be interrupted by even the most intense winter storm. In the case of heavy accumulation, our team will be mobilized immediately.
---
Flat Season Rates
You can get reliable plowing for the whole winter season at a very affordable flat rate. Hiring The Gardener for the season, as opposed to trying to find a service provider each time it is required, will save you loads of stress and money. You can relax during a storm, knowing that your, local professional team will ensure your property is clear and accessible at any hour of the day or night.
Contact us now for a free estimate for residential or commercial snow plowing, and eliminate the stress that comes along with winter.
Let us take some of the worry of the season away so you enjoy the peace of mind knowing your driveway or parking lot is taken care of, even in the most extreme conditions.