Lawn Aeration
Lawn Aeration Services Enhance Turf Care
Removing cores of your turf benefits its health in many ways. By breaking down some of the thatch (a layer of dead roots, blades and stems), the efficacy of any fertilizers, weed control, or other treatments is improved, as it is able to reach the root level more easily. It also increases the air exchange for the soil, and improves water uptake, minimizing puddles and run off.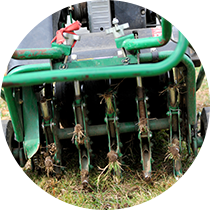 As important as this maintenance activity is, there are many reasons why homeowners choose not to do it themselves:
It is more tiring than grass cutting
It takes a half a day or more to do yourself
It is most beneficial when combined with fertilization or seeding, making it even more time consuming
Renting equipment is expensive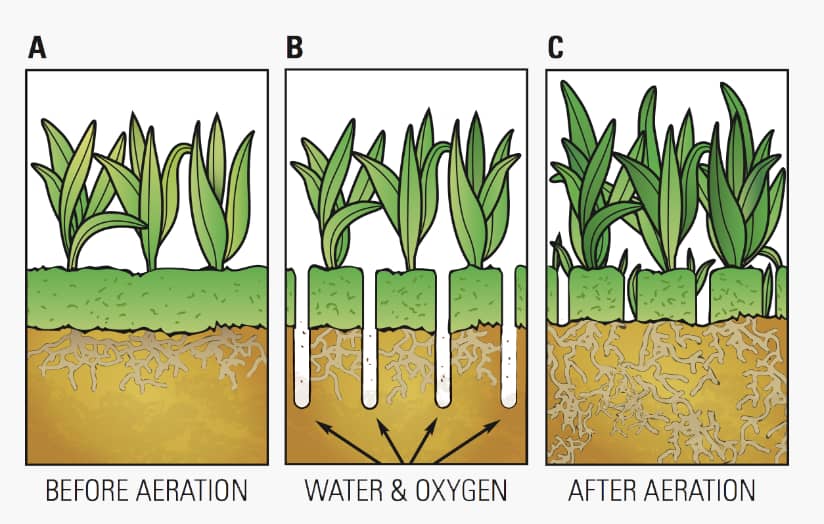 What it can do for your Grass
Our grass takes a beating year after year at the hand of our unpredictable climate. Lawn aeration is a critical component of turf health, and as part of a comprehensive program can help to combat the extreme temperatures, drought and flooding, that our province hits us with every year.
Hire The Gardener to Give you Green Grass
Our dedicated franchise owners have many years of experience providing this important service. We've done it many times before, and you are guaranteed that we will do it the right way to provide you with the greatest benefit for your investment. Forget about spending your leisure time trying to DIY your lawn care. Contact The Gardener today to request a free estimate core aeration services.